In this transformative project, we set out to craft a breathtaking interior design solution for a 170sqm, two-bedroom apartment in the heart of Dubai. Understanding the unique needs of a family with three children, our primary focus was to seamlessly integrate an additional bedroom without compromising the vital spaces of the dining room and kitchen.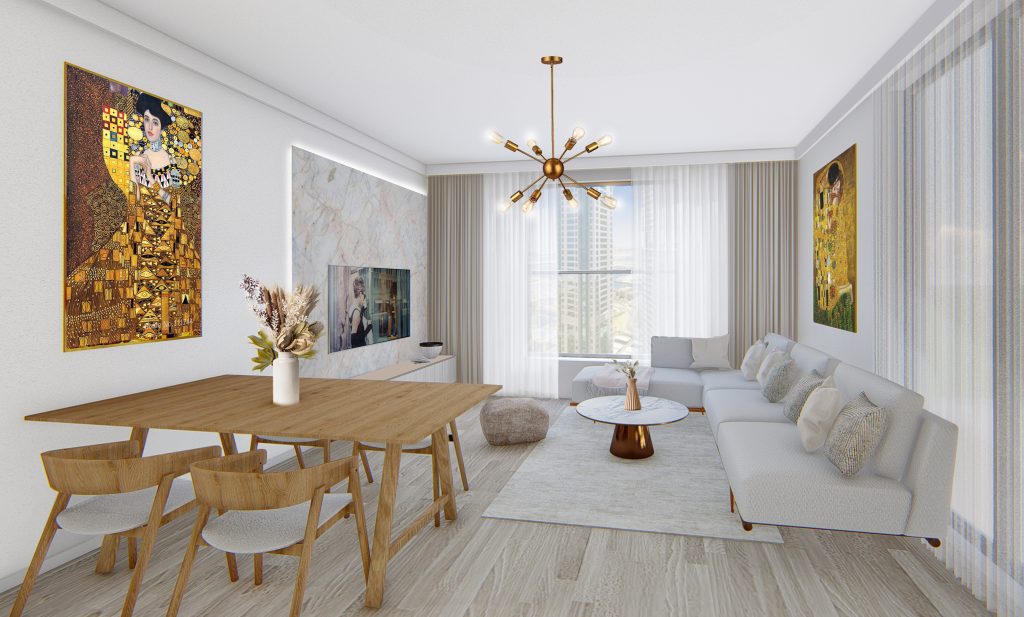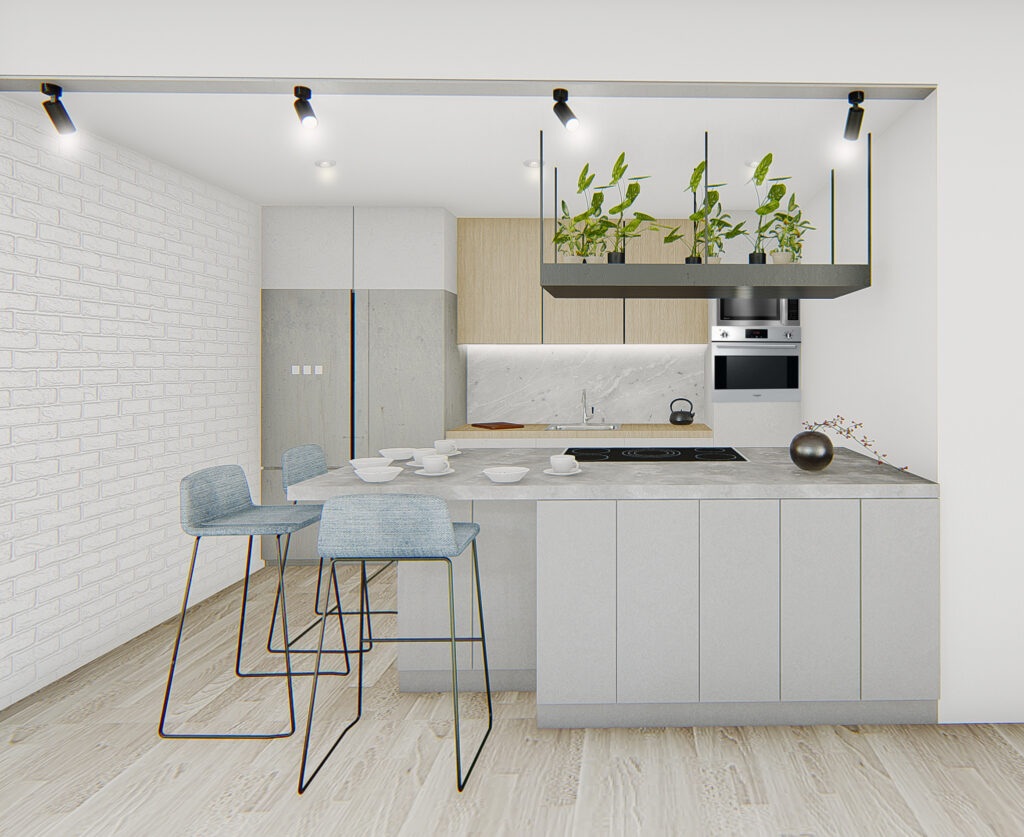 To maximize the available space, we reimagined the dining room as a master bedroom for the parents, creating an open flow that seamlessly connected the kitchen, living room, and dining area. The choice of creamy oak wooden flooring and a light beige rug in the living room established a warm, welcoming foundation.
Throughout the apartment, white serves as the base color, harmoniously complemented by bronze metal accents to infuse character and depth. Marble, in various tones, was strategically employed in bathrooms, as well as select areas of the kitchen and living room, lending an air of luxury and sophistication.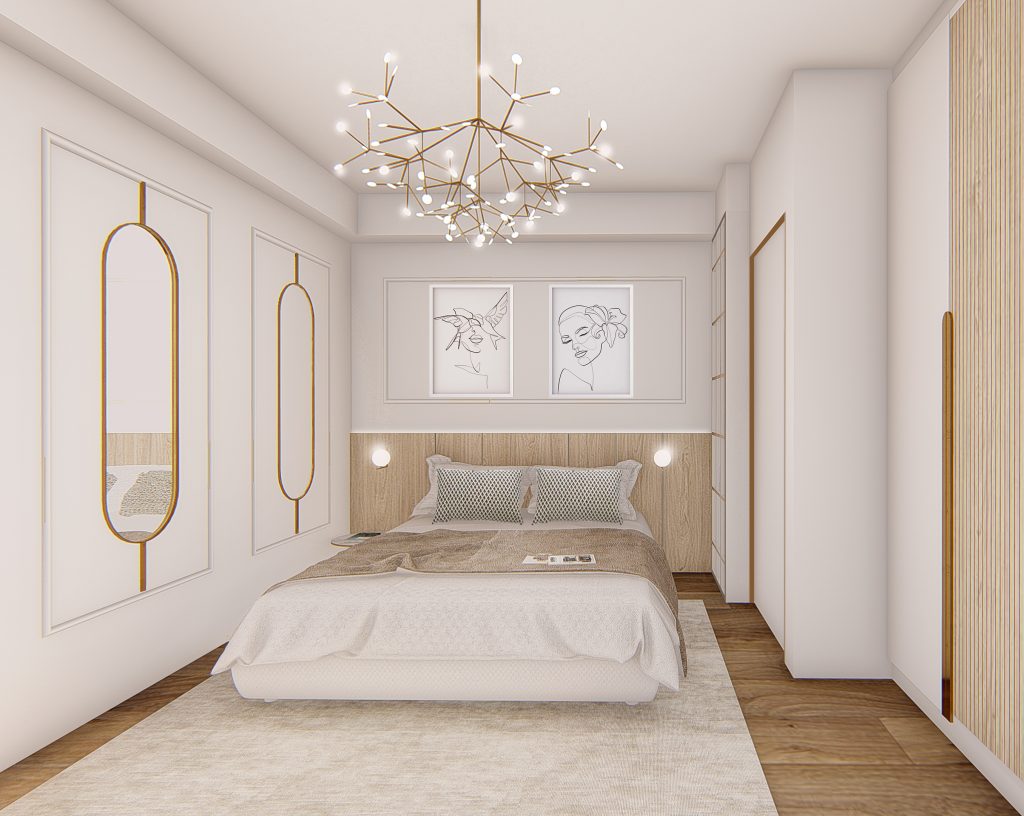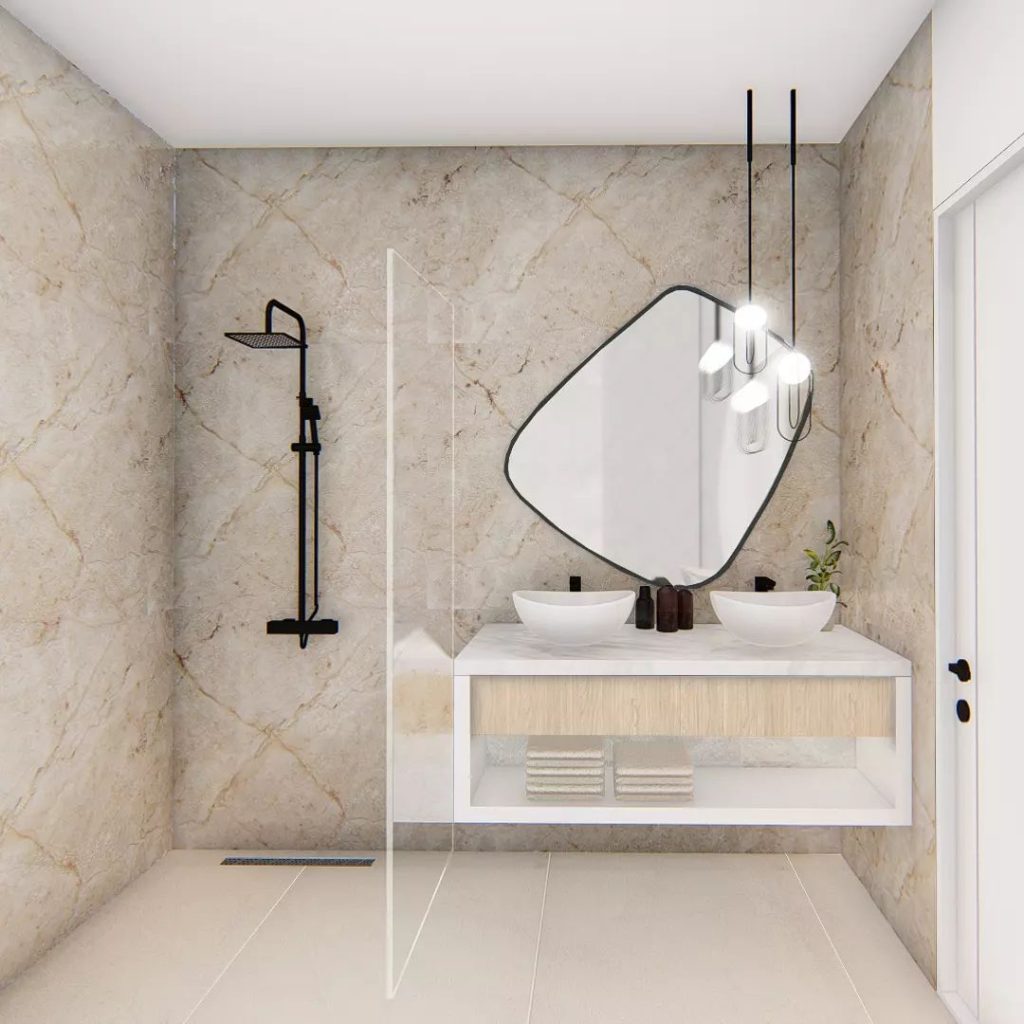 In keeping with the principles of contemporary design, we curated a collection of furniture characterized by clean lines and geometric forms, reflecting a refined aesthetic. The living room exudes a soft minimalism, featuring the Milos sofa and Laghi coffee table, while IKEA furnishings were thoughtfully selected for the children's rooms, ensuring both comfort and functionality.
The incorporation of white MDF, enhanced by subtle beige and bronze accents, fosters an inviting atmosphere without overwhelming the space. Notable artworks, including reproductions of Gustav Klimt's masterpieces, inject vibrant splashes of color, infusing vitality into what might otherwise be a monochromatic interior.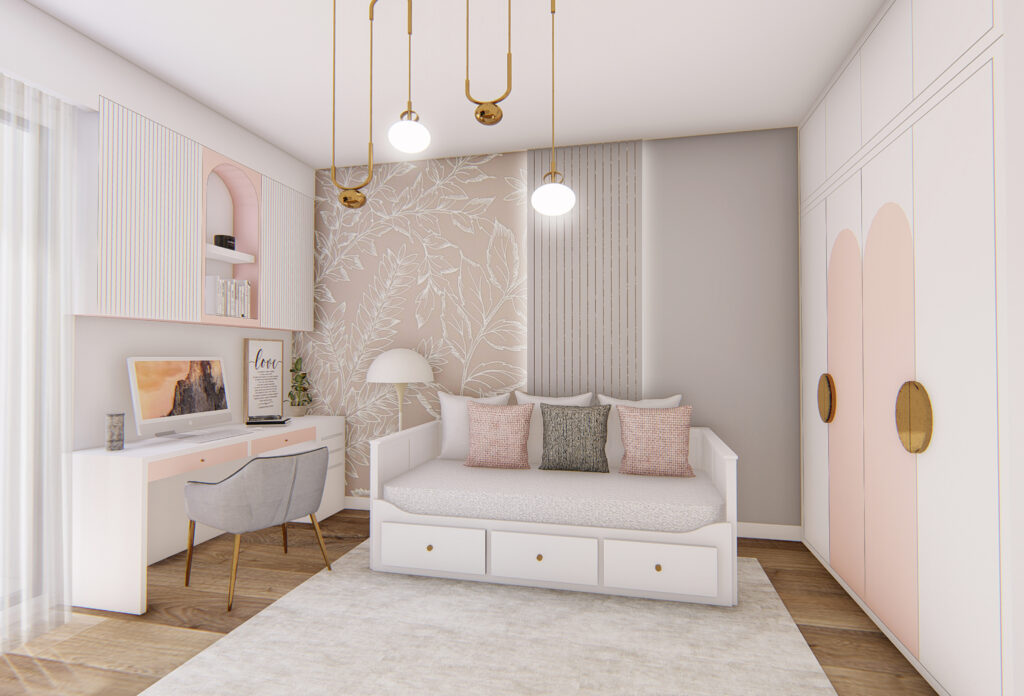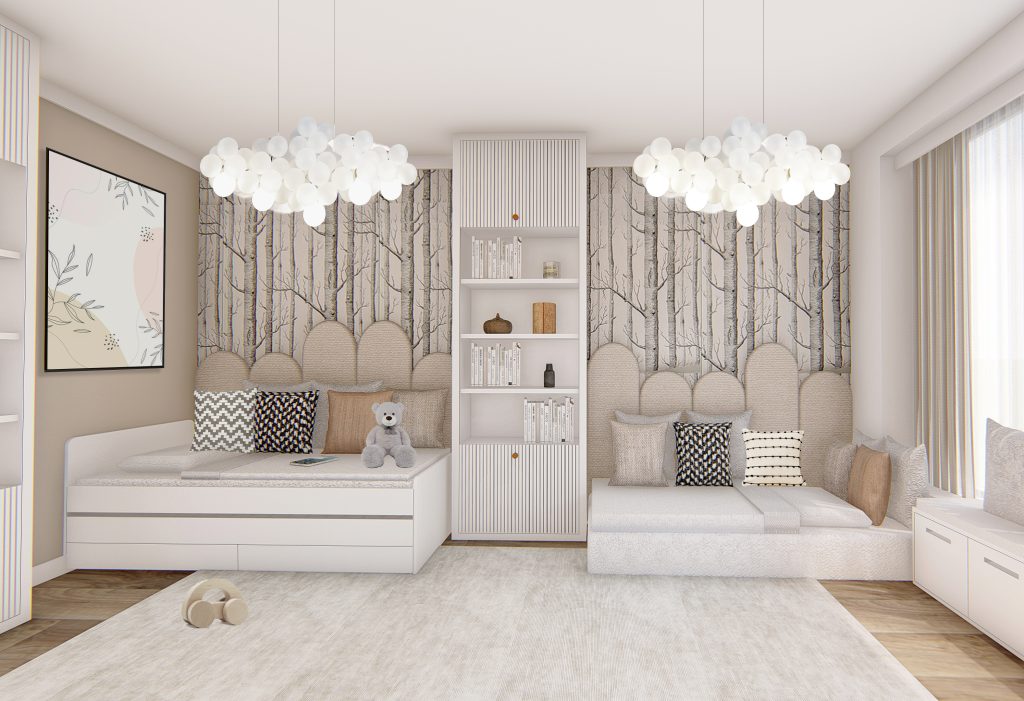 This project has been a truly rewarding journey, harmoniously blending modern elegance with a sense of homely comfort. The result is an abode that not only reflects the unique personality of its occupants but also celebrates the beauty of contemporary design in the vibrant backdrop of Dubai.