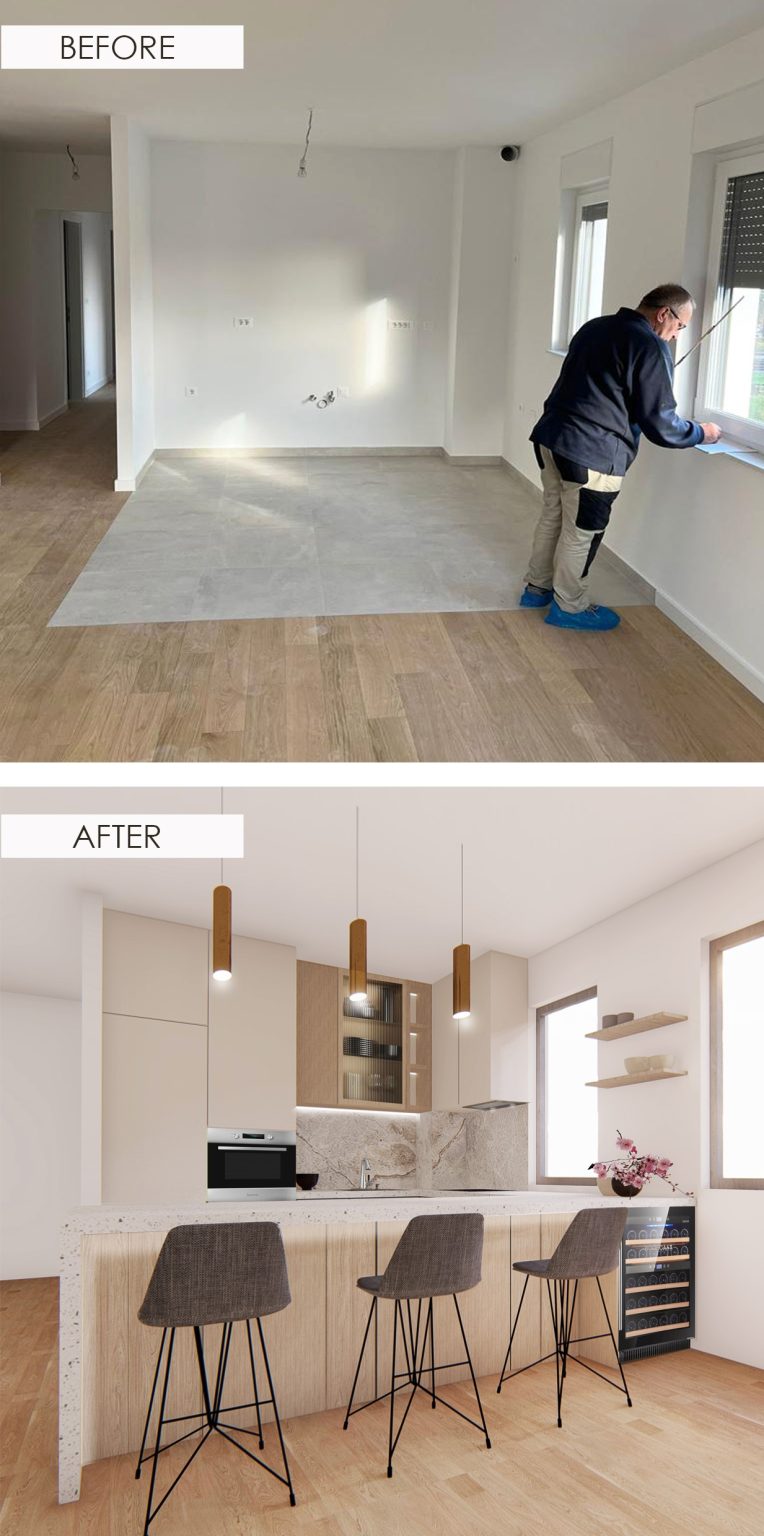 Nestled in the heart of Zagreb, this project showcases a harmonious blend of functionality and timeless design. The clients' vision for a Scandinavian-inspired kitchen with clean lines and a soothing color palette became the guiding principle for our team.
The chosen creamy hues, complemented by the warmth of oak wood and the transparency of glass doors, create an inviting and airy atmosphere. Maximizing every inch of the space, we strategically introduced a peninsula that not only expands the kitchen's functionality but also doubles as an intimate dining area.
This multifunctional feature is designed to seamlessly integrate into the space, ensuring a seamless flow between cooking, dining, and socializing. Our meticulous attention to detail, from the selection of materials to the placement of each element, ensures that this kitchen not only meets the clients' expectations but surpasses them.
The result is a small kitchen that radiates an aura of simplicity, functionality, and understated elegance—a testament to the power of thoughtful design.