Embark on a journey of transformation as we breathe new life into a modest living space. Our project focuses on the redesign and fusion of a compact kitchen and bathroom, creating a seamless, functional, and aesthetically pleasing environment.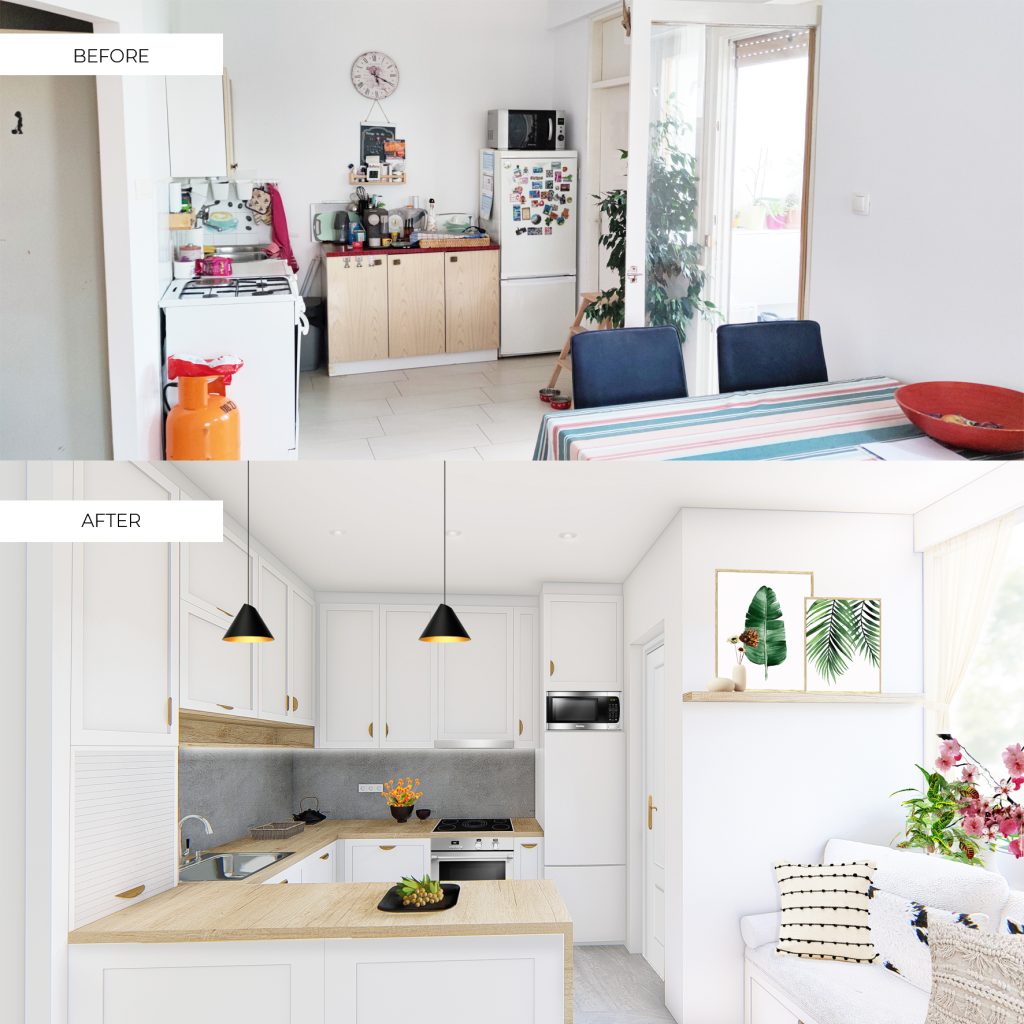 By integrating the two spaces, we've crafted a more comfortable and efficient bathroom featuring a walk-in shower, bespoke cupboards, and a bide. The removal of a cramped balcony has allowed us to expand the kitchen area, providing a charming dining nook bathed in natural light.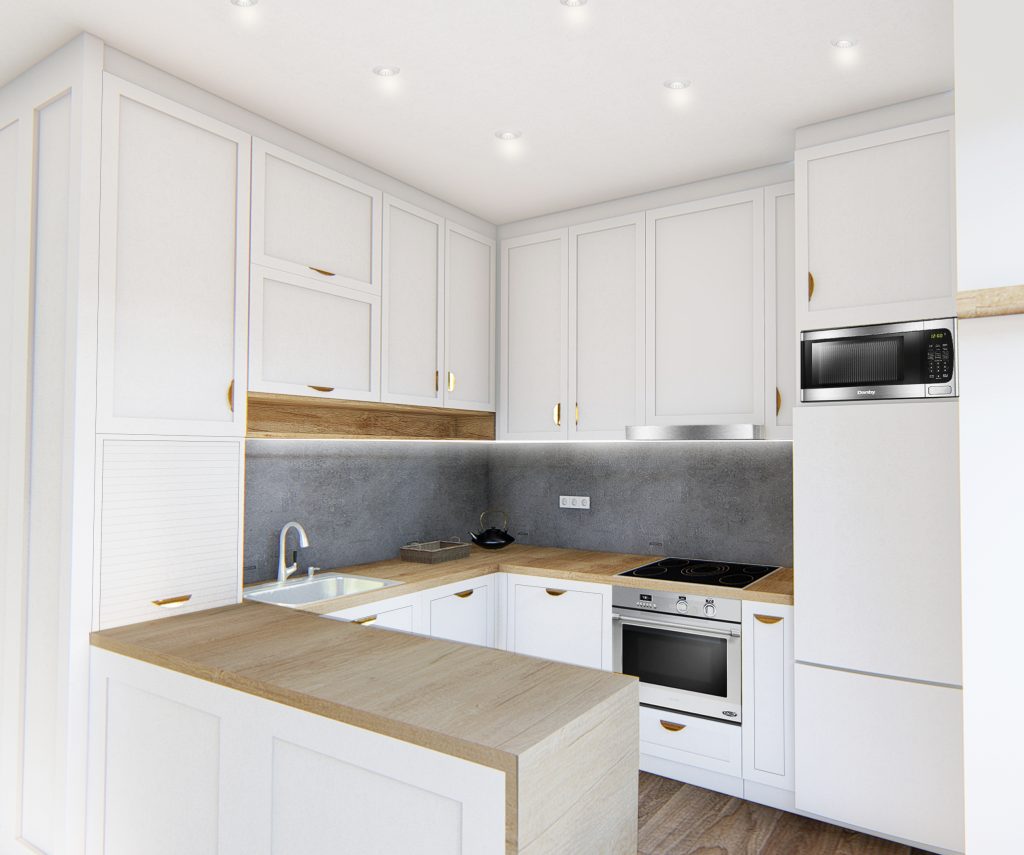 The heart of this transformation lies in the kitchen, where thoughtful design meets modern functionality. With innovative storage mechanisms, we've maximized every inch of space, ensuring clutter-free living. The choice of warm white tones in tandem with the inviting Egger Vincenza Oak décor imparts a timeless and inviting ambiance.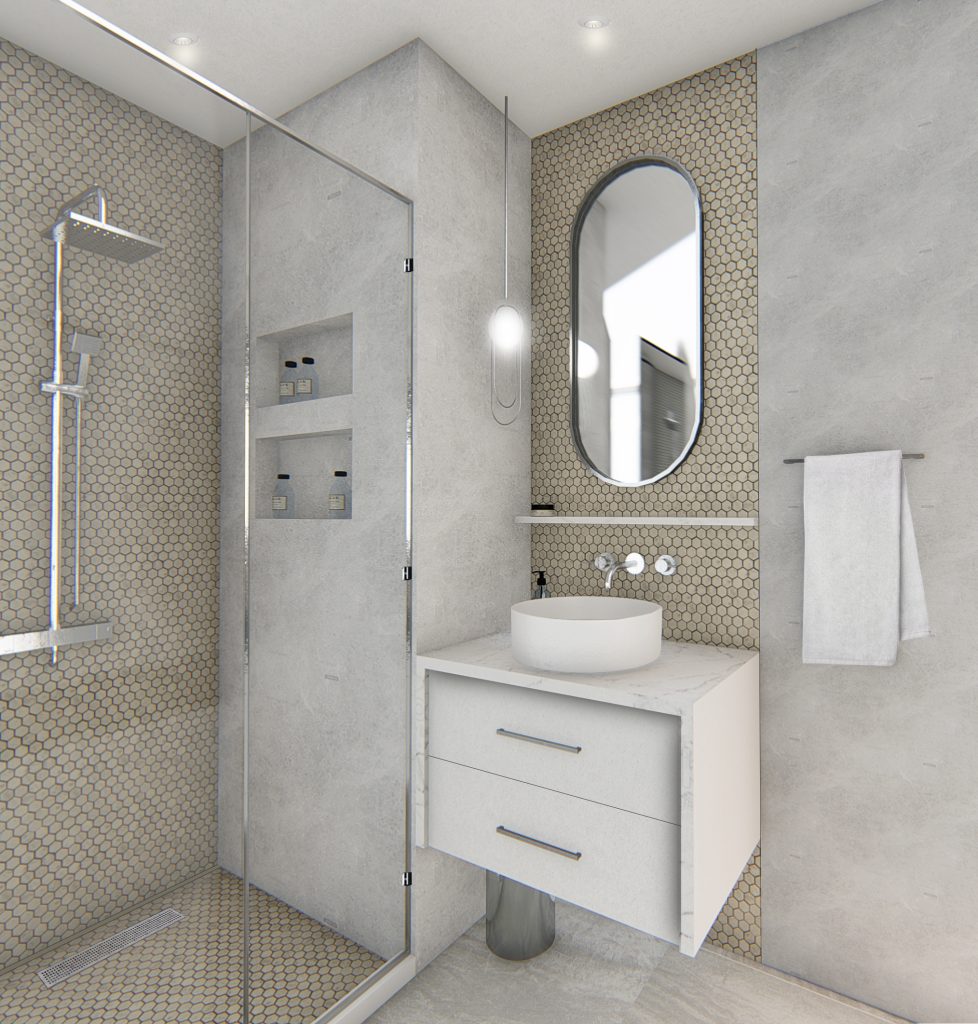 Join us in this journey of reimagining, where small spaces meet big possibilities. Experience the perfect blend of form and function in a cozy yet sophisticated setting, tailored to enhance your daily living experience.