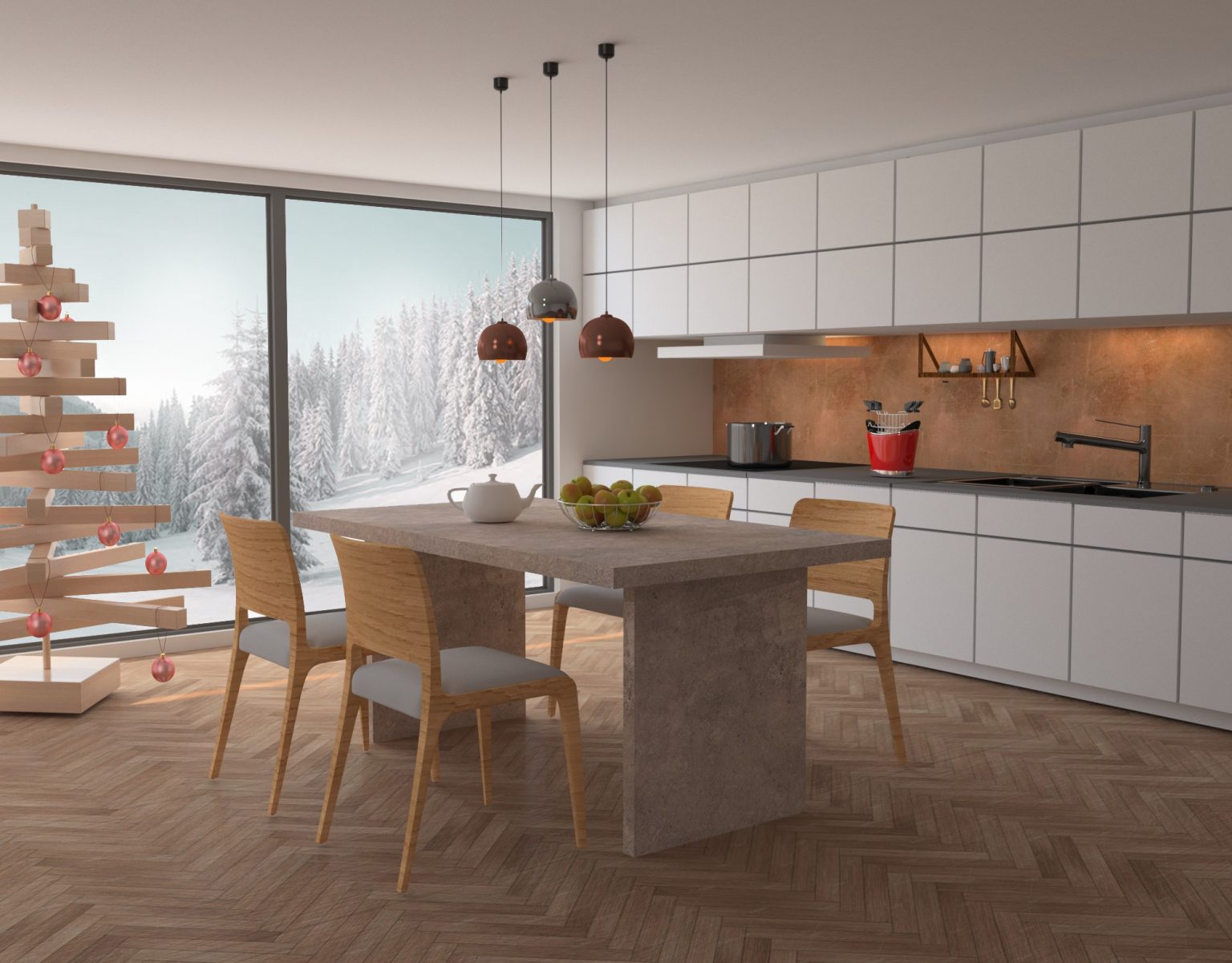 This meticulously designed kitchen project is a celebration of warmth, modernity, and holiday cheer. The primary objective was to infuse the space with an inviting ambiance, achieved through a carefully curated selection of elements. Glossy warm white cabinetry, complemented by pale rift oak flooring and dining furniture, creates a harmonious blend of coziness and contemporary aesthetics.
The layout embraces a singular line design, strategically placing a stone dining table as the focal point. This arrangement caters to homeowners seeking a welcoming space for family gatherings. To maximize the inflow of natural light, floor-to-ceiling glass panels have been incorporated, allowing light to dance and reflect, further enhancing the room's inviting aura.
Adding an extra layer of holiday magic, the design envisions the space in a modern Christmas setting. A picturesque snowy view through the expansive windows serves as a backdrop, evoking a sense of wonder and tranquility. Whether it's sipping on hot cocoa or indulging in a good book, this kitchen provides an idyllic sanctuary for quiet afternoons at home. Embrace the spirit of the season with a space that radiates both warmth and merriment, inviting cherished moments with loved ones.