The 'Tranquil Farmhouse Fusion' project was a meticulous endeavor aimed at reimagining the kitchen and hall spaces, seamlessly combining modern functionality with the inviting charm of a farmhouse aesthetic. The original kitchen layout underwent a strategic overhaul, giving rise to a brilliantly optimized linear design that not only maximized space utilization but also imparted a sense of airiness and brightness.

Details such as the timeless allure of subway tiles, the rustic charm of Spanish tile flooring, and the tasteful addition of brass accents formed the cornerstone of the farmhouse-inspired ambiance. The extensive use of oak wood and a soothing white color palette in the cabinetry and furniture imbued the space with a natural, earthy feel, beautifully punctuated by the presence of thriving greenery.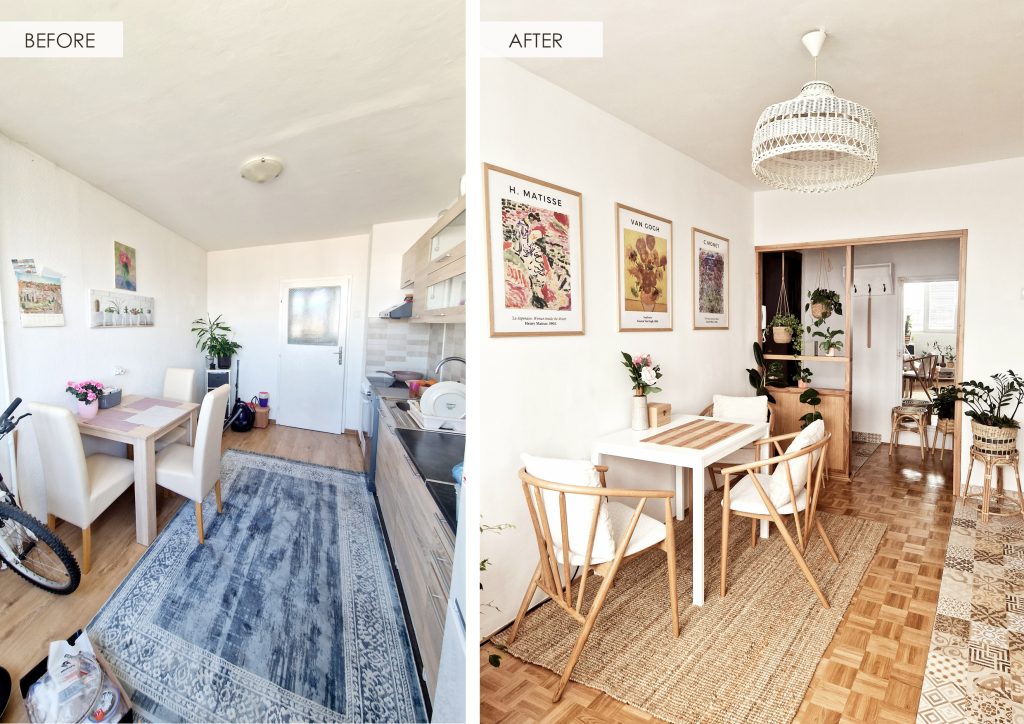 A corner dedicated to relaxation and reading provided a sanctuary within the kitchen, offering a perfect blend of functionality and tranquility. In the dining room, a boho-inspired warmth enveloped the space, creating an atmosphere that exuded comfort and hospitality. The harmonious continuity of the boho theme with the farmhouse aesthetics established a seamless flow, ensuring a visually cohesive experience.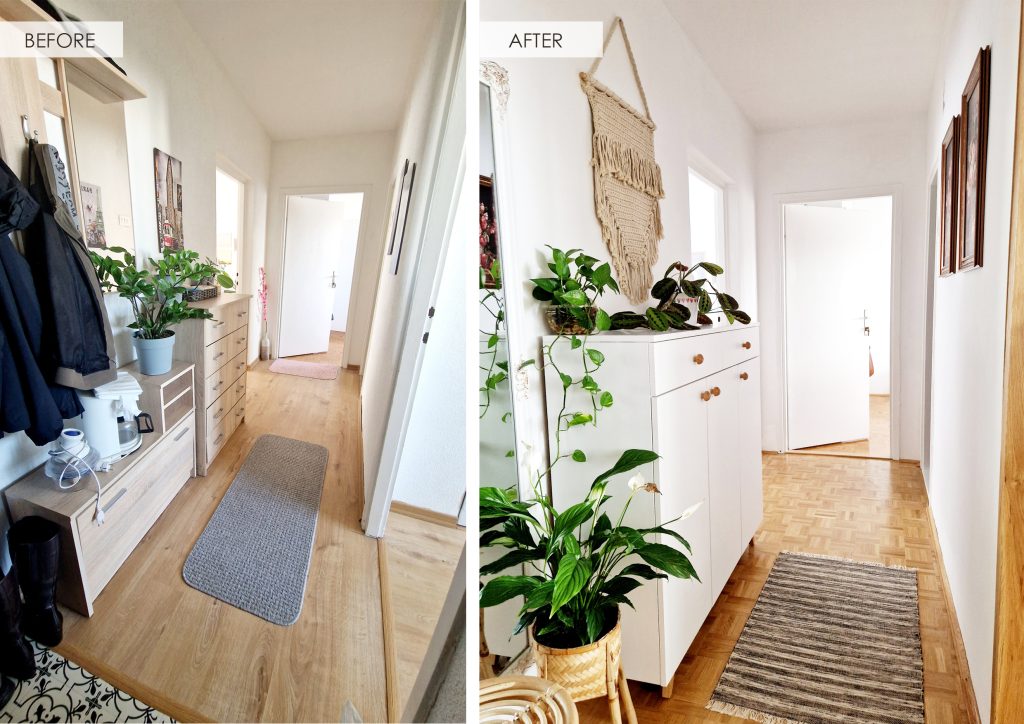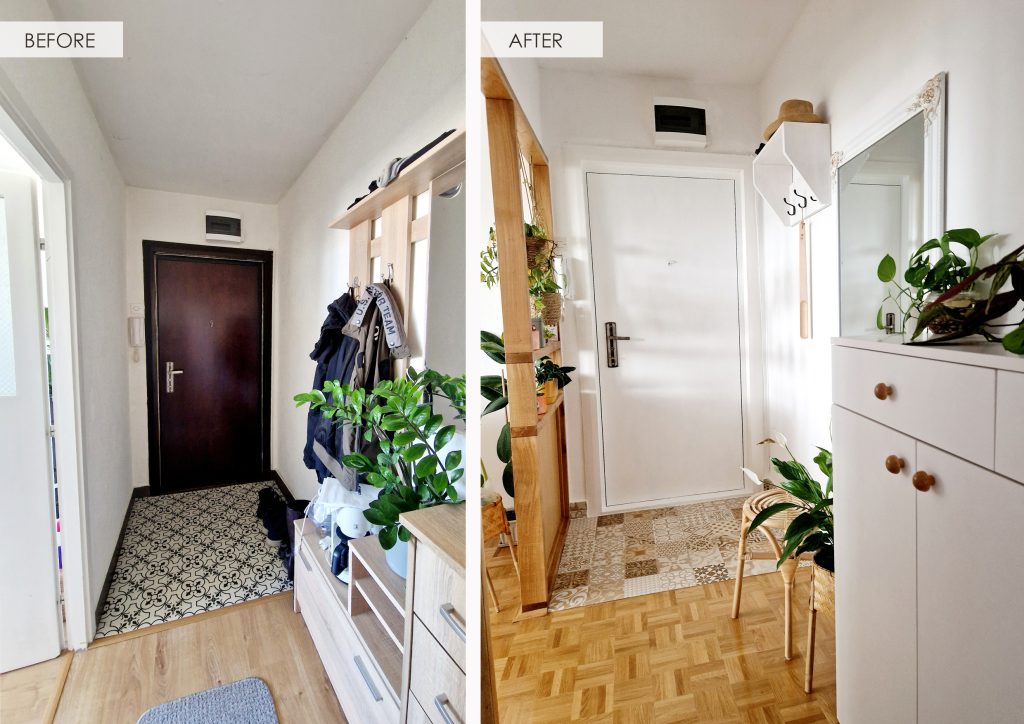 Moving to the hall, a rejuvenation of the entrance doors through a fresh coat of white paint immediately opened up the space, setting the stage for an expansive feel. A strategically positioned large mirror further augmented this effect, creating the illusion of additional space and light.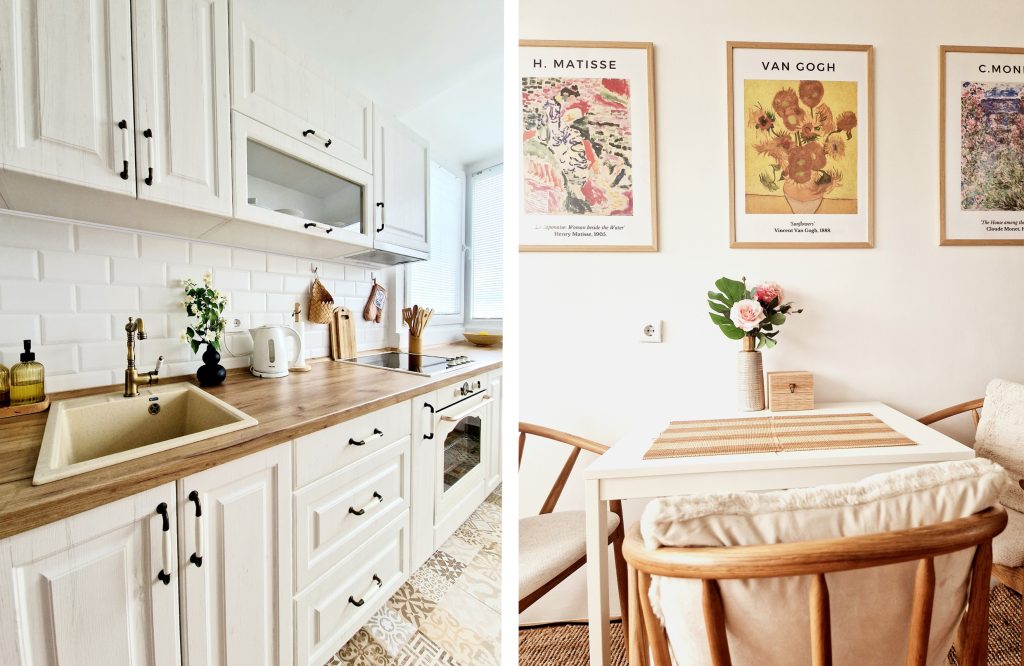 The addition of a thoughtfully designed shoes cupboard brought functionality and organization to the forefront. Artistic touches, ranging from carefully selected artworks to an abundance of plants, infused the hall with personality and character. The boho-inspired wall decorations added a final touch of whimsy and charm, rounding off a project that stands as a testament to meticulous design and careful execution.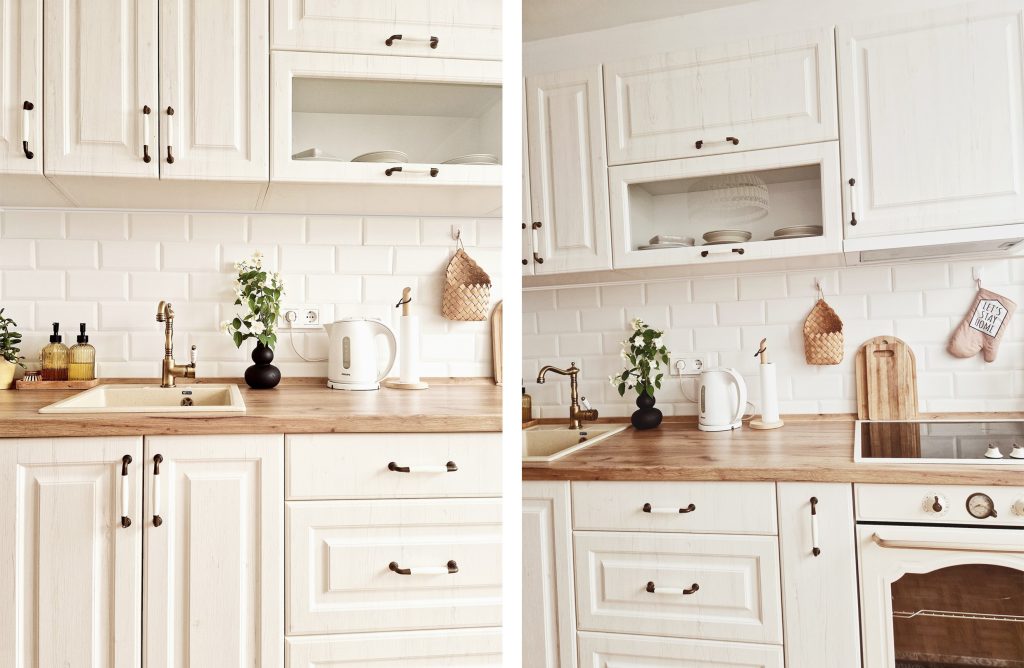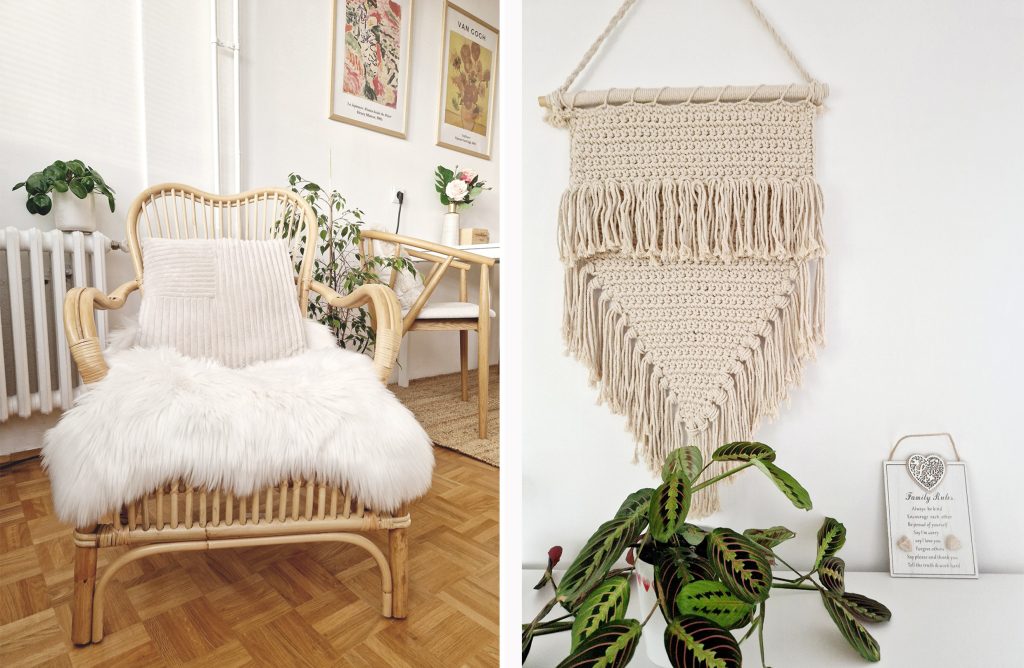 The 'Tranquil Farmhouse Fusion' project not only transformed these spaces into inviting, comfortable havens but also serves as a shining example of thoughtful interior design at its finest.