Nestled in the picturesque Bosnian mountains, "Alpine Haven" is a meticulously designed cabin house that epitomizes warmth, comfort, and rustic charm. The interior is adorned with vertical oak planks on walls and floors, enveloping the space in an inviting embrace.
A generously sized glass panel at the front floods the area with natural light, seamlessly connecting the indoors with the breathtaking natural surroundings. With a simple slide, the doors open onto a tranquil terrace, inviting you to step out and immerse yourself in the serene mountain landscape.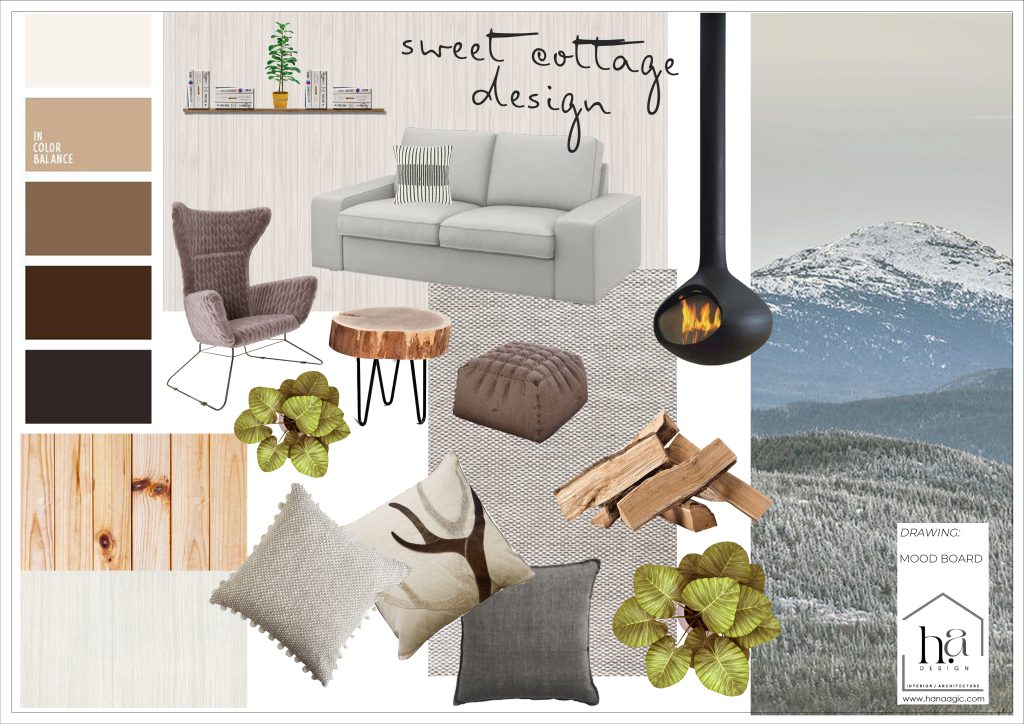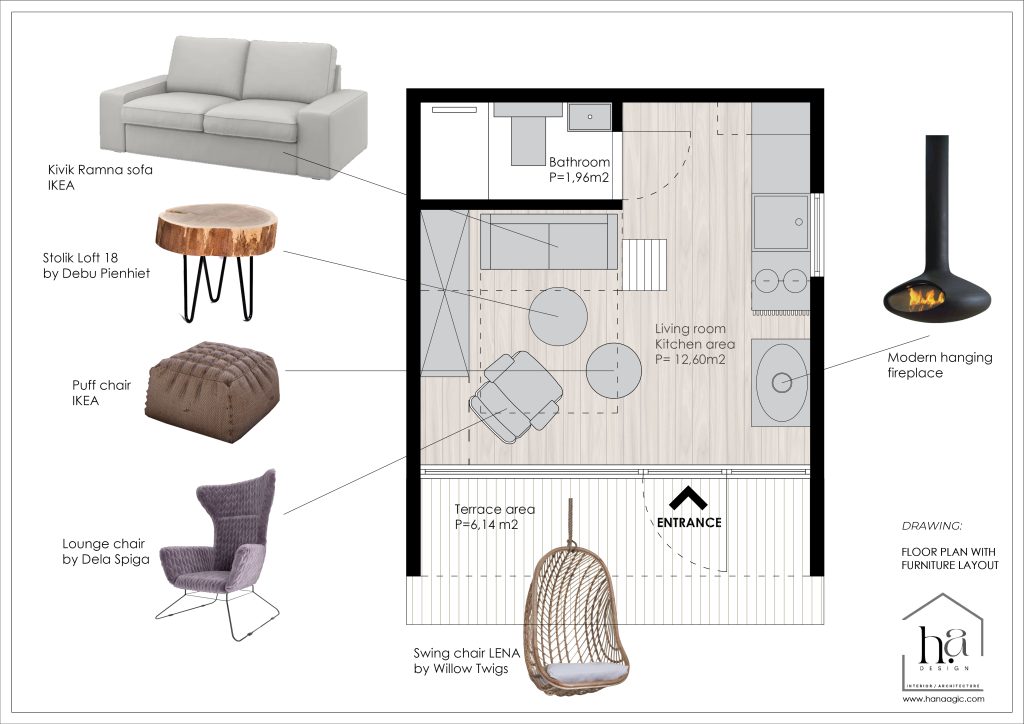 This compact yet versatile space has been thoughtfully crafted to maximize functionality. A snug living area centers around a quaint stove, featuring a convertible sofa that easily transforms into a bed for two.
Adjacent to the sofa, a well-appointed cupboard provides ample storage for clothes and shoes. On the opposite side of the stove, a cleverly designed wooden board doubles as a workspace, offering a dedicated area for productivity.
The petite kitchenette is equipped with a compact fridge, a convenient sink, two cooking rings, and overhead shelving, ensuring that all essentials are within arm's reach for preparing everything from morning coffee to light lunches.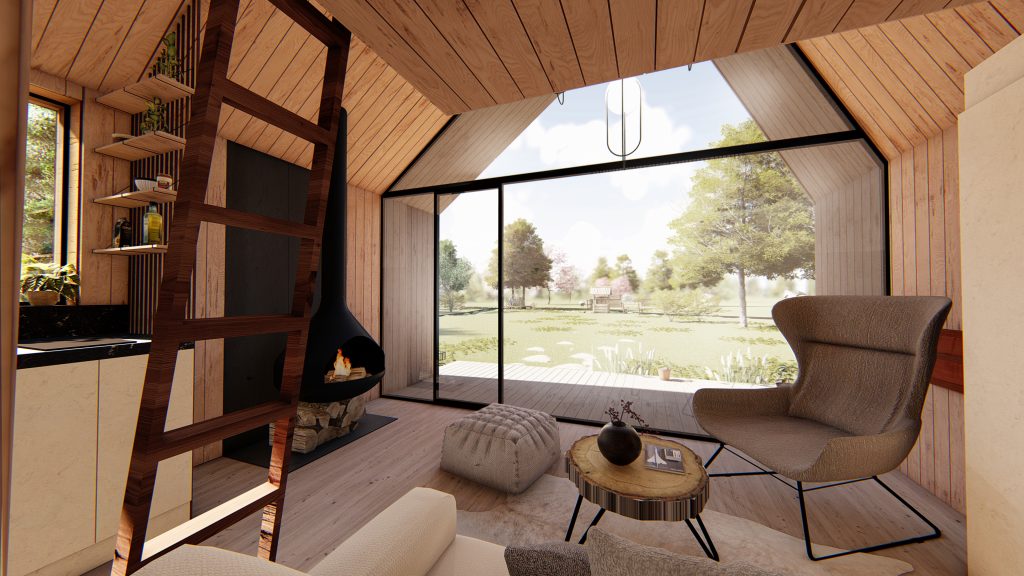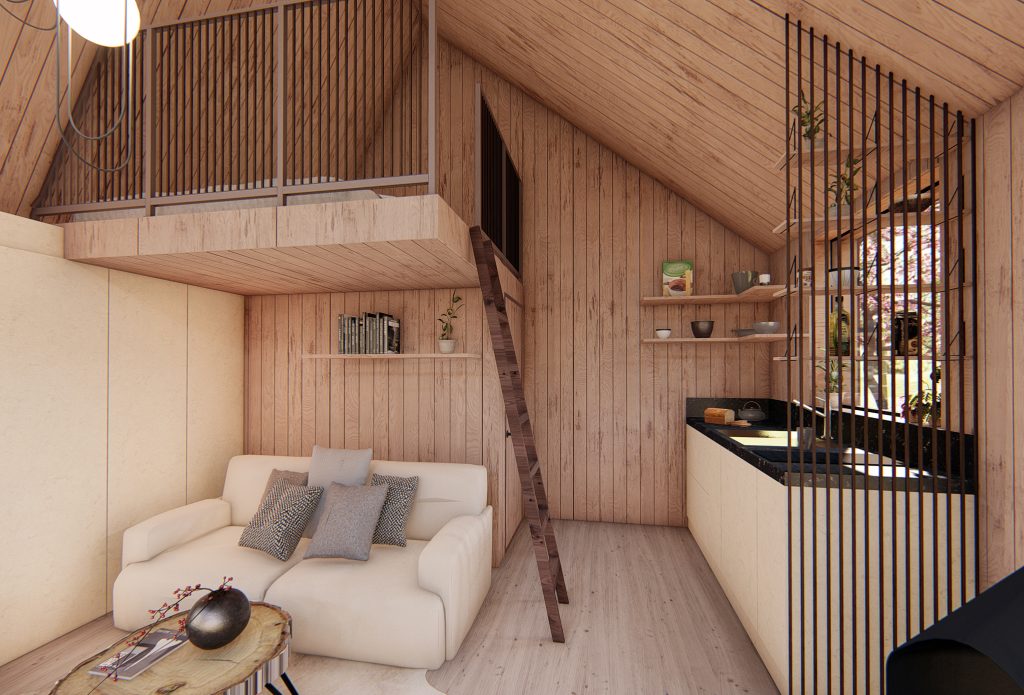 Tucked behind the sofa and kitchenette, a small but efficient bathroom awaits, complete with a shower, toilet, and a miniature washbasin echoing the same warm wood tones found throughout.
Large white tiles contrast with retro-inspired decorative tiles in the shower, adding a touch of character to the space. Ascending a charming ladder, you'll reach a cozy gallery fitted with a comfortable mattress for two, providing an additional space for relaxation, work, or slumber.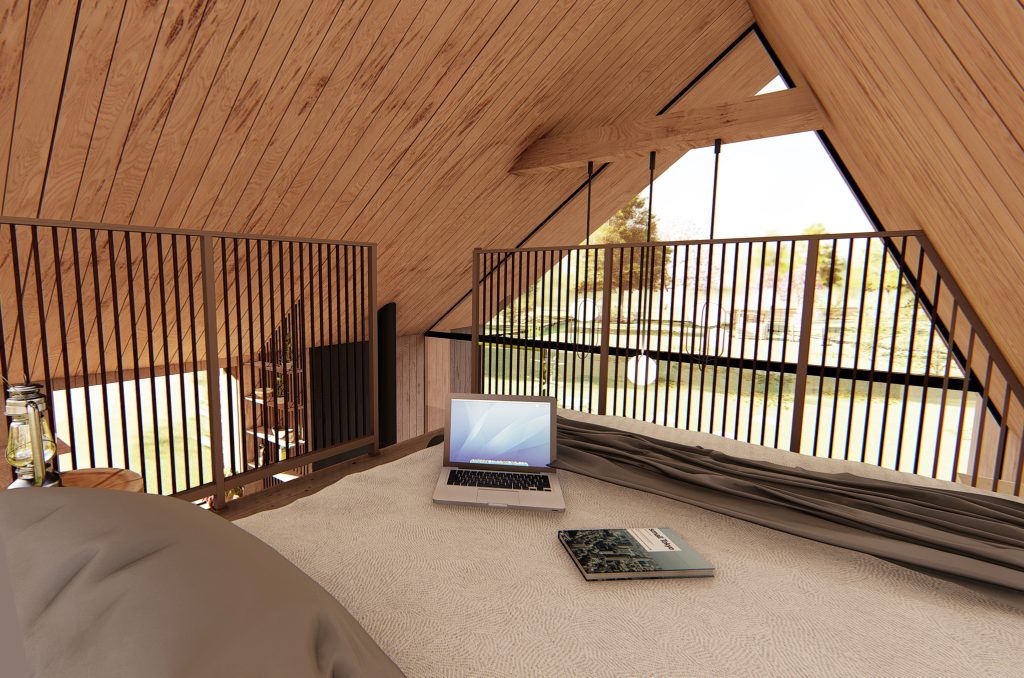 From any vantage point within the cabin, the awe-inspiring mountain vista is on full display, offering a picturesque backdrop for moments of repose, be it sipping tea or immersing yourself in creative pursuits.
Experience this meticulously designed retreat through our immersive virtual 360 tour, and step into a world where nature's splendor meets rustic elegance.