The "Zera Haven" project embodies the ethos of Zera, a Bosnian brand committed to producing zero waste products crafted from recycled and natural materials. This venture entailed conceptualizing and designing a boutique store, along with the development of a distinctive brand identity, including a logo.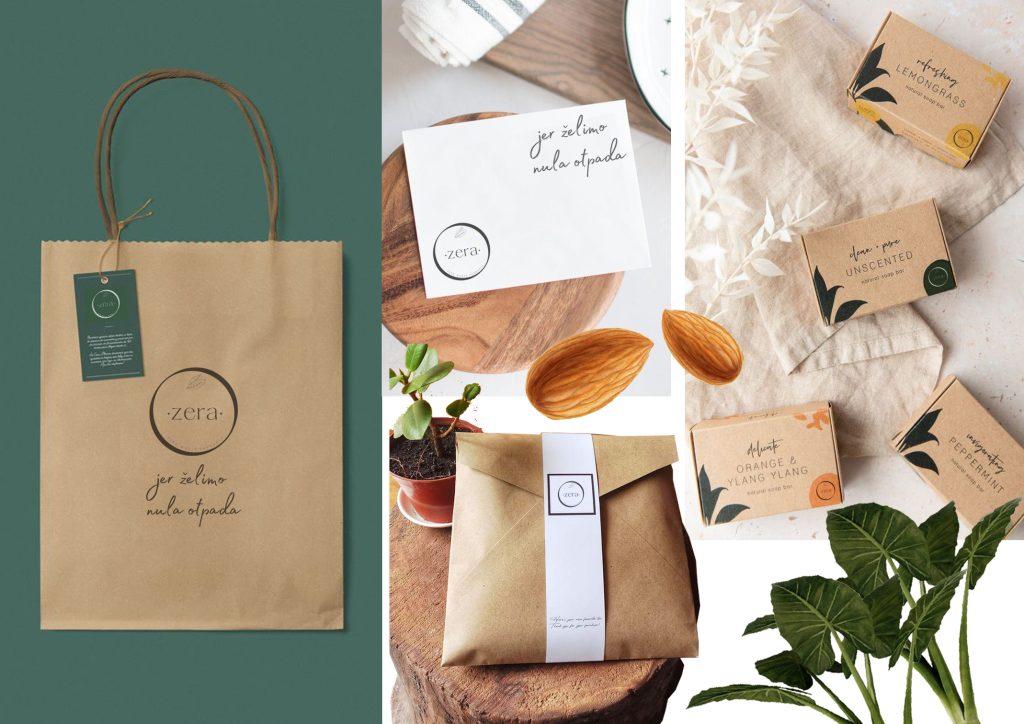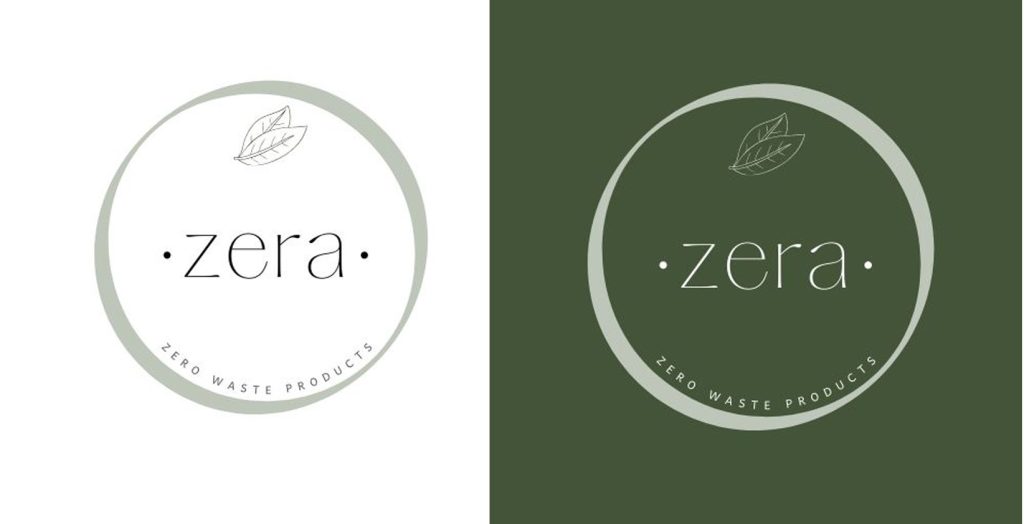 In alignment with Zera's dedication to natural products, the interior design mirrors this commitment, featuring an array of organic materials with a predominant emphasis on wood and wooden pallets. Upon entering the shop, attention is immediately drawn to the focal wall behind the desk, adorned with lush greenery and the brand's logo at its heart, ensuring unmistakable visibility.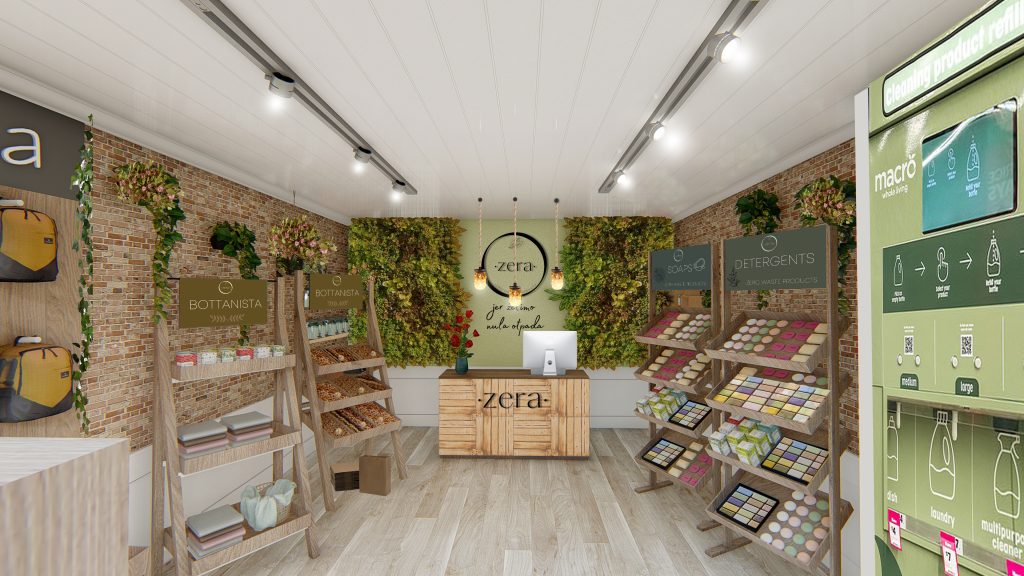 Custom-made furniture, primarily fashioned from wooden pallets, characterizes the space, radiating an earthy, rustic charm. Each shelf dedicated to showcasing cosmetics, nuts, and fabrics boasts an accompanying board offering concise product descriptions, facilitating a seamless shopping experience for customers. On the left side of the entrance, a wall adorned with wooden panels and hooks proudly showcases eco-friendly accessories like backpacks, wallets, and kits.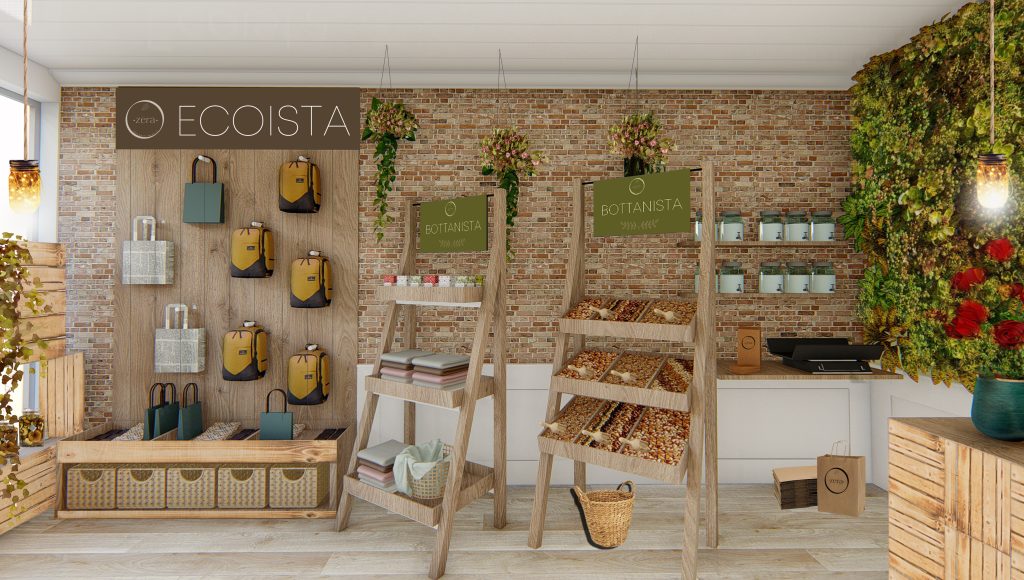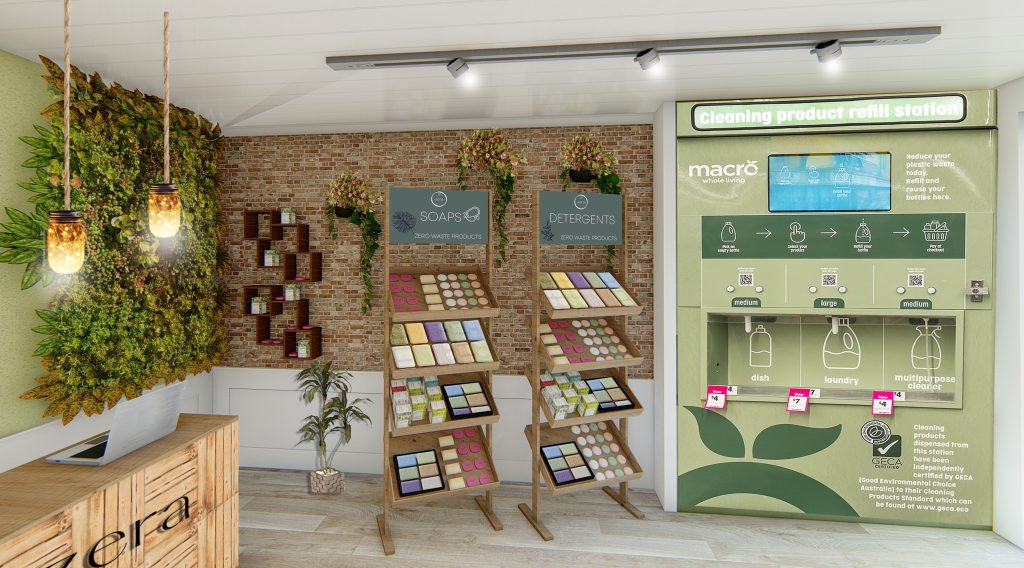 The strategic integration of greenery not only infuses the interior with a refreshing ambiance but also serves as a poignant reminder of nature's invaluable role in our lives—a sentiment deeply cherished by the Zera brand.
The presence of reddish brick textures further enriches the atmosphere, imbuing the space with a sense of grounded warmth and inviting coziness, harmoniously echoing the brand's dedication to sustainability and the preservation of our natural world.
"Zera Haven" stands as a testament to the power of design in elevating the values and mission of a forward-thinking brand.